Compiled by Kevin Coughlin and Katrina Langer
Jazz in July, or Jiu Jitsu in July?
Happily, it's not an either/or. You can do both. And enjoy outdoor theater, summer movies and social cycling.
While you're at it, try some yoga at the Farm. Eat cake with a few folkies. Savor bluegrass in a garden. Taste pop tunes and country twang from a pair of the genres' top lady practitioners.
Experience war through the eyes of an Army special forces soldier-turned-actor.
The entertainment options are nearly as endless as summer. And don't forget to check our handy calendar for even more tantalizing choices.
---
THURSDAY, JULY 24, 2014:
The Morristown & Township Library continues its summer movie series at noon with I Know What You Did Last Summer (1997): Four teens are in great danger one year after their car hits a stranger whose body they dump in the sea. Starring Jennifer Love Hewitt, Sarah Michelle Gellar, Ryan Phillippe and Freddie Prinze, Jr. Rated R.  100 min. Admission: Free. At One Miller Road, Morristown.

The Learned Ladies , Molière's family friendly farce, continues its outdoor run with an 8 pm show at the Greek Theatre of the College of Saint Elizabeth, 2 Convent Road in Morris Township. Tickets: $35.  A production of the Shakespeare Theatre of New Jersey. Additional performances on Friday, Saturday and Sunday.
---
FRIDAY, JULY 25:
The Morris Museum invites community members to the Guinness Composer Series: An Evening with Guiseppe Verdi, from 2 pm to 3:30 pm at 6 Normandy Heights Road in Morris Township. Experience the operas of the Italian composer through the stylings of mechanical instruments. Admission is $9; $7 for museum members. Registration required. Please call 973-971-3706 to reserve your tickets.
It's the last Friday of the month. You know what that means: Morristown's Critical Mass Bike Ride starts at the Town Hall Parking lot at 6:30 pm, and will proceed for 3 1/2 miles through town. It's open to riders of all experience levels, and is not part of any organization. Learn more about it from
Marty's Reliable Cycle
and
Bike and Walk Morristown.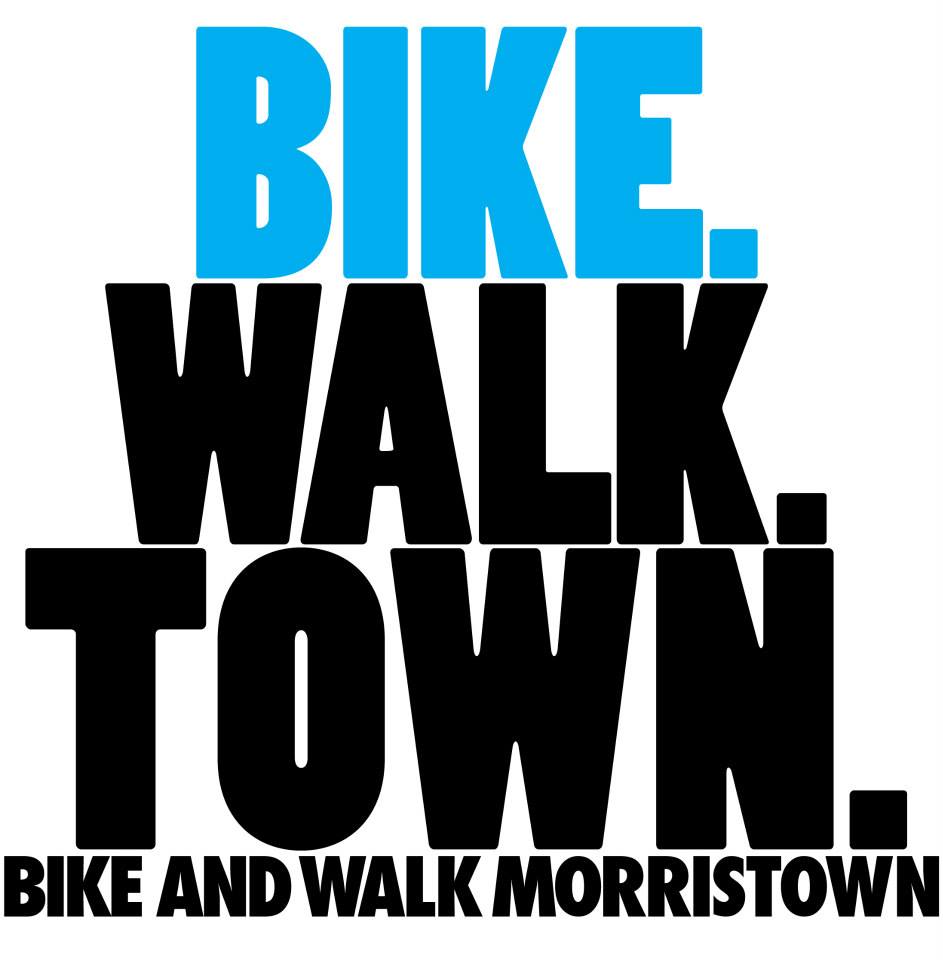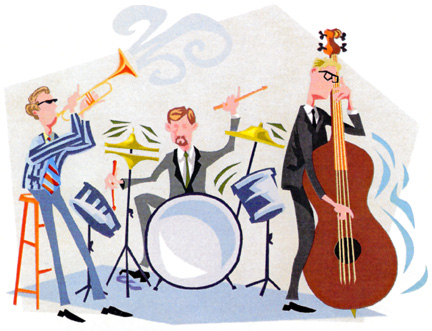 The second of two evenings of Jazz in July at The Morristown & Morris Township Library starts at 7 pm. This week will feature jazz standards from the American Songbook as performed by special guests Tony Signa on Saxophone and Flute; Bob Mchugh on piano; Ron Naspo on bass; and David Humm on the drums. Admission is $20. At One Miller Road in Morristown. Call (973) 538-6161 for more information.
Looking for some some enjoyable outdoor theater?  Try Play On,   a comedy  at  Pleasant Valley Park, on Valley Road near the VA Hospital in Basking Ridge. Bring lawn chairs, beach blankets, picnics and bug spray! Showtime is 8 pm. Admission is free; donations gratefully accepted by the Trilogy Theatre. The amphitheater is near a playground and hiking trails, so come early. Encore performances on July 26 and 31 and Aug. 1-2. Say hello to Morristown Green contributor and entertainer Ginny Pados Beutnagel, a Mendham resident in the cast!
It's a party at The Minstrel to celebrate its 39th birthday! In honor of opening night (July 25, 1975), 20-plus duos and trios from the Folk Project will perform beginning at 8 pm. Admission is $10 for adults; children 12 and under are free. The Minstrel is  at the Morristown Unitarian Fellowship, 21 Normandy Heights Road, Morris Township.
You Live. You Learn. That's what
Alanis Morissette
told us 15 years ago. What has the Canadian singer-songwriter learned since
You Learn 
was a hit on her monster album,
Jagged Little Pill
?  Find out at Morristown's
Mayo Performing Arts Center
at 8 pm. It's billed as an intimate acoustic evening; Lynx opens the show. Tickets are $69-$129. At 100 South St. Call 973-539-8008 for more.
---
SATURDAY, JULY 26:
Get a healthy start to your weekend with Yoga at the Farm. Every Saturday through the summer, yoga begins at 8 am at The Urban Farm at Lafayette, the teaching farm run by Grow It Green Morristown. Led by Lauren McTigue, the class will focus on alignment, strength, and flexibility — and is great for people of all experience levels. Please bring your own yoga mat. Invigorate your senses and then shop the Farm Stand from 9 to 2 pm. The Urban Farm is  behind the Lafayette Learning Center at 31 Hazel Street, Morristown.
Grab your camera and the kids and head over to the Haggerty Education Center for this month's Family Photo Scavenger Hunt from 9 am to 3:30 pm. Capture images of as many items on the scavenger list as possible to collect a prize. This month's theme is A to Z. Register with Arboretum Friends online, or call (973) 326-7603. Cost is $10 per family. The Haggerty center is at the Frelinghuysen Arboretum at 353 E. Hanover Ave. in Morris Township.
The best Submission fighters on the planet will gather at Mennen Arena for the Grapplers Quest U.S. National Grapplers & Jiu Jitsu Championships. From 10 am – 9 pm at 161 East Hanover Ave. in Morris Township. Admission is $15.
One of our favorite recording artists–and one of our favorite people–is Loretta Hagen. This Jersey native honed her award-winning songwriting skills in Nashville with her husband Gary, a top-notch guitarist. You can hear them in Madison at 7 pm, performing tunes from Loretta's latest album, Mud and Stone, an uptempo collection with a hint of country swing. The Hagens, who have shared stages with Pete Seeger, Roger McGuinn and Richie Havens, among others, are part of the new Green Light Performance Series at Studio Yoga. Shows are presented in a cozy 75-seat third-floor studio at 2 Green Village Road, at the intersection of Main Street. Advance tickets are $15 general admission, $10 students (including children); $20 at the door. Interested artists can contact Sandee Moreta at 973-966-5311, or by email.
Loretta Hagen at the 2011 MorristownGreen.com Film & Music Festival
---
SUNDAY, JULY 27:
The Morristown Farmers Market is back for its 24th season, courtesy of the Morristown Partnership and its sponsors. From 8:30 am to 2 pm, you can find produce from North Jersey farms, baked goods, and more, in the municipal parking lot 10, behind the post office. Lots of entertainment- and wellness events will be sprinkled throughout the year. The Farmers Market is open on Sundays through the end of November.
It's too easy to disconnect from our wars in Iraq and Afghanistan; a volunteer military did the fighting and we don't know most of the combatants.  Stephan Wolfert, an Army special forces member-turned-Broadway actor, wants to change that at 9 am with his one-man play, Cry Havoc.  Presented at the Parish House of St. Peter's Episcopal Church in Morristown, the show explores the experience of modern soldiers through the ageless prose of Shakespeare.  The Parish House is accessed via Miller Road, between Maple Avenue and South Street.
The North Carolina trio Mipso brings its Americana/Indie/Folk sounds to the garden at the Macculloch Hall Historical Museum at 4 pm.  Bring lawn chairs or a blanket; no pets (except for service animals), please. In case of bad weather, the show moves into the museum.  Tickets go on sale at 1 pm and are $15 for the general public; $10 for members, seniors and students; and free for children under 12. The museum is at 45 Macculloch Ave. in Morristown. Call 973-538-2404 , x 10 for more details.
New Jersey is celebrating its 350th anniversary this year.  A multi-medium art exhibit at the Mayo Performing Arts Center commemorates this milestone.  Meet the artists, from the Contemporary Arts Group (CAG), at a free reception from 4 pm to 6 pm. The show runs through Sept. 9, 2014, in the center's Art Upstairs Gallery.  At 100 South St., Morristown. Call 973-539-8008 for more information.