Compiled by Katrina Langer and Kevin Coughlin
Morristown has become a hot meeting place… so why not take advantage of the warm summer sun for even more sizzling rendezvous?
Meet Me in Morristown kicks off the last glorious weekend of June with a Thursday street fair featuring sidewalk sales all day and entertainment in the early evening.  The fun will be repeated on the last Thursday of every month through September.
The weekend adventures don't stop there in Greater Morristown.
The Downton Abbey Support Group offers free scones, you can damn the torpedoes with Admiral Farragut, stir some controversy at Macculloch Hall, spin your wheels with fellow cycling fanatics, hitch a musical ride with the Boxcar Lillies, and attend the premiere of a music video by a promising young singer-songwriter.  Details are below.
And if all that doesn't wear you out, dive into our handy calendar for more choices!
---
THURSDAY, JUNE 26, 2014:
The first of four summer street fairs,  Meet Me in Morristown, kicks off at 11 am with sidewalk sales in downtown Morristown followed by art and music in the evening.  A joint project of Morris Arts and the Morristown Partnership, this combination of art, music, shopping, and socializing will return on the last Thursday of each month through September, with sidewalk sales from 11 am to 9 pm, and music and other entertainment beginning at 6 pm. The excitement will stretch from the Morristown United Methodist Church on the Green and extend past more than 30 participating South Street storefronts all the way to Elm Street. Entertainers will feature their work for free — tipping  artists and performers is encouraged, though not necessary.
Is there a better summer snack than a scone? Probably not, especially if you're among the many fans patiently awaiting the return of Downton Abbey to PBS. Bide your time by downing your fill of scones at The Great Scone-off, sponsored by the Morristown & Township Library's Downton Abbey Support Group. The Scone-off convenes at 7 pm, and attendees can rate all scones present, from lemon poppy to ginger orange and everything in between. Also, see Downton cast members in other roles. Picture Lord Grantham in the Olympics, or Lady Grantham singing about cows. There will be tea (and coffee) with the scones, and period costume is always welcome.  Admission: Free. The library is at One Miller Road in Morristown.

The North Jersey Civil War Round Table convenes at 7:14 pm at the Haggerty Educational Center at the Frelinghuysen Arboretum. Presenter Bruce Tucker will provide a first-person living history program (in uniform) of Rear Admiral David G. Farragut's experience with "preparing and executing the passage of the forts on the Mississippi…and the capture of the City of New Orleans." Tucker, a local historian and lecturer, is a regular at many regional round tables. Admission is $5; students are free. The Arboretum is at 353 E. Hanover Ave. in Morris Township.  Contact NJCivilWarRT@aol.com for more information.
At the conclusion of Meet Me in Morristown, singer-songwriter Diana Van Der Jagt will celebrate the release of her first music video. Shot and directed by local filmmaker (and prior prizewinner in the MorristownGreen.com Film Festival) Christian Schuller of Happy Camper Creative, the video for Van Der Jagt's song, Sunday Afternoon will premiere at Hops at 9 pm sharp. Many local artists are scheduled to join the celebration, including Mari Byrd and Kathy Hubley, who will play an opening set at 8 pm. Van Der Jagt will round out the night with a live performance of some of her own indie originals.
---
FRIDAY, JUNE 27:
June, come back!  It's hard to believe, but here comes another end-of-the-month Critical Mass bike ride. The leisurely loop through Morristown departs from the town hall parking lot at 6:30 pm. Cyclists of all abilities and ages are welcome. The ride takes a half hour, give or take. Town hall is on 200 South St.; the parking lot is accessed via Franklin Street.
Great harmonies abound this week at The Minstrel. It all starts at 8 pm with The Boxcar Lilies, an accomplished female harmony trios with a growing fan base. Their tight harmonies and quality songwriting is backed by solid guitar, banjo, ukelele, electric bass and washboard playing. Opening for them are Robert Oakes & Katherine Smith, a Massachusetts duo who also know something about harmony. Admission is $8 for adults; children 12 and under are free. The Minstrel is at 21 Normandy Heights Road in Morris Township.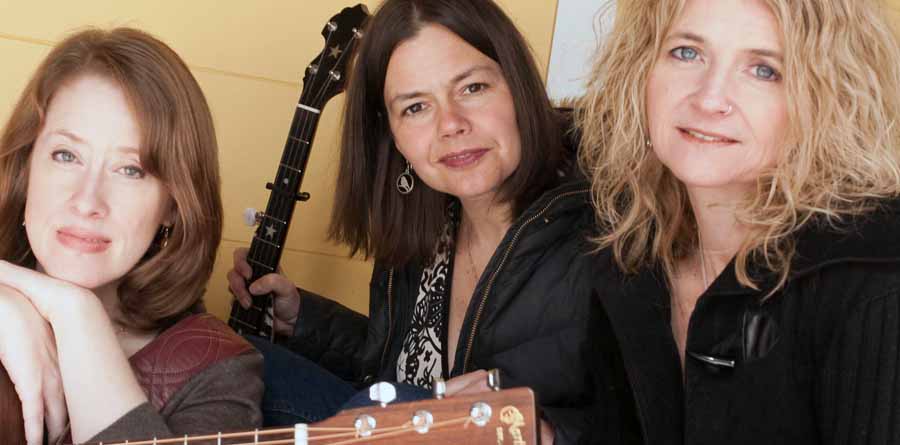 ---
SATURDAY, JUNE 28:
Super Saturday at the Urban Farm will include bike rides, yoga, veggies and more. It all starts early with an 8 am bike ride from the Urban Farm at Lafayette. It promises to be a fun round-trip, whether you're training for the Sept. 7 Gran Fondo NJ, or just looking
to pedal with some friendly people. Afterward, stretch out with a yoga class  at 11 am, taught by Grow It Green Morristown's  Lauren McTigue. And then load your car (or bike basket) with fresh veggies at the Farm Stand before heading home. Grow It Green team jerseys will be on display from 8 am-2 pm for those contemplating riding in the Fondo.
The work of award-winning poet Jean Valentine will be showcased at Drew University in Madison with a symposium from 3:30 pm to 5 p.m., followed at 7:30 p.m. with a reading by the poet. Both events are in Mead Hall and admission is free. Jean, the former State Poet of New York, is a Pulitzer Prize finalist and National Book Award winner. Her presentations conclude a series by the Drew's Master of Fine Arts in Poetry and Poetry in Translation programs. Drew is at 36 Madison Ave.
---
SUNDAY, JUNE 29:
The Morristown Farmers Market is back for its 24th season, courtesy of the Morristown Partnership and its sponsors. From 8:30 am to 2 pm every Sunday through Nov. 24, you can find produce from North Jersey farms, baked goods, and more,
in the municipal parking lot 10, behind the post office. Lots of entertainment- and wellness events will be sprinkled throughout the year, too.  The market is in municipal lot 10, behind the Post Office off the Green.
This will be the last weekend to explore the Macculloch Hall Historical Museum's exhibit, Controversies. It's is an exploration of medical experimentation, immigration, and the right to die, through the lens of local historical events. The exhibit closes at 4 pm. Visitor discretion is advised, content may not be suitable for visitors 12 years of age or younger. Admission is $8 adults; $6 for seniors and students; and $4 for children 6-12. Members and children under 5 are free. At 45 Macculloch Ave. in Morristown.
Mark Doty, winner of the National Book Award for Poetry, will give a reading of his works on Sunday, June 29, 7 p.m. at the College of Saint Elizabeth, 2 Convent Road, Morris Township. The event, which is free and open to the public, will be held in the Octagon at Mahoney Library.