Compiled by Katrina Langer and Kevin Coughlin
Attend a gala season opener. Experience acoustic nirvana in the woods. Chase some silver. Catch a gospel choir. Go Steampunking.
These are just a few of the options around Greater Morristown this weekend.
For even more, check our handy calendar.
---
THURSDAY, OCT. 10, 2013:
For the last nine years, the Morristown Neighborhood House has taken time to honor those of Hispanic descent who make a difference in the community. This year is no different, as the Hispanic Heritage Month dinner will honor several area doctors and nurses at 6 pm, at 12 Flagler St. Dinner, of course, will feature delicious cultural food; entertainment includes a drum band and a dance group. All families are welcome. Admission is $20, please contact Rosa Chilquillo or call 973-538-1229 ext. 43 to RSVP.
Wind of the Spirit and the Sisters of Charity invite all to join them in an interfaith prayer service for humane immigration reform at the Holy Family Chapel at the College of Saint Elizabeth, beginning at 6:30 pm. Stories of immigration will be shared, and clergy present will include leaders from the Morristown Unitarian Universalist Fellowship, Temple Beth Am, and Abundant Love Christian Church. Open to the public, 2 Convent Road, Morris Township.
The Morristown & Morris Township Library kicks off its annual Russian film series with House of Fools, a 2002 film based on the true tale of psychiatric patients who become involved in the Chechen War after the staff attempt to move them to a safer location. Doors open at 6:30 pm and all films are free. Light refreshments and beverages will be served. Stay tuned for the next few weeks of movies!  The library is at One Miller Road in Morristown.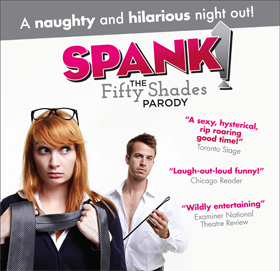 It's short notice but, because of the federal shutdown, the North Jersey American Revolution Round Table will convene at a different location — the Haggerty Education Center at the Frelinghuysen Arboretum. It's sure to be a good meeting, too, with speaker Bill Ahearn and a hands-on demonstration of the weapons of the American Revolution. Admission is $5; first time guests and students are free. The arboretum is at the 353 E. Hanover Ave., Morris Township.
It's the parody you've been waiting for: SPANK! The Fifty Shades Parody, at the Mayo Performing Arts Center in Morristown. It's all the naughty fun of the best-selling book, plus sharp comedy, musical numbers, and plenty of surprises. Adults only; admission is $29-$49. At 100 South St. Call 973-539-8008 for more.
---
FRIDAY, OCT. 11:
Patty Larkin in 2012

The Folk Project of North Jersey calls this weekend its Fall Festival. But "Festival" does not really do this three-day event justice. It's more intimate than a festival. The concerts and how-to sessions are indoors, in rustic cabins at a bucolic camp near Hackettstown. You mingle with the performers, dine with them, get pointers from them. And what performers! Singer-songwriter Patty Larkin has been breaking new ground in acoustic/ indie music for 25 years; her sound is distinctive and unique. Beppe Gambetta's amazing acoustic guitar playing makes him one of Italy's great exports. Those two alone are worth the price of admission; throw in Jean Rohe, Ilusha Tzinadze and their Band, the inspirational Naomi Sunshine  (on the comeback trail in her ninth decade!), Mike Agranoff,  and Olga and Jerry.  It all starts at 6:30 pm with a potluck dinner, followed by a concert. Workshops start at around 9:30 am on Saturday and Sunday, with a concert Saturday night and Sunday afternoon. Buy a weekend pass, and bunk or tent at the Festival; or attend for a single day. Prices range from $30 to $195, depending on how long you wish to attend and your status (adult, teen, student).  Register here  or call 201-207-8696 for more details.
Sebastian Forster
If you missed Argentine piano sensation Sebastian Forster at the Kellogg Club last month, you have another chance to hear the new Morristown resident, at 7 pm with his Astor Piazzolla Trio at the Allen-Stevenson School, 132 East 78th St. and Lexington in New York. Tickets are $30 for adults, $15 for students with the discount code TRIOSTU. VIP admission tickets are available for $50, and all proceeds will go to the Foundacion Astor Piazolla. Dress is casual/formal; no jeans or sneakers, please. Tickets are available on ticketcentral.com.
The Mayo Performing Arts Center welcomes Natalie Cole to the stage for its gala season opening celebration. Cole, a nine-time Grammy winner, brings more than 40 years of crowd-pleasing perfomances, and tunes such as This Will Be (An Everlasting Love) and Unforgettable. Tickets are $59-$99, the show starts at 8 pm. At 100 South St., Morristown. Call 973-539-8008 for more.
---
SATURDAY, OCT. 12:
Shredding isn't just for guitar gods. You can shred too–bring your confidential/ sensitive documents to the parking lot behind Morristown town hall from 9 am to noon. The cost is $4 per 10-pound box or bag, with proceeds benefiting the Kiwanis Club's High School Scholarship Fund. Co-sponsored by the Morristown Clean Communities Committee and GreenSky Industries.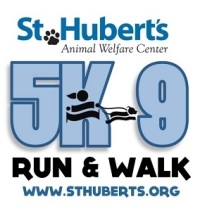 St. Hubert's 5K-9 Run & Walk
will benefit all homeless animals residing at St. Hubert's Animal Welfare Center. Have a pup? Bring it along — or don't! The 5k is scored, and the route goes through beautiful Morris County. Top finishers will receive goody bags, custom T-shirts, and doggy bandanas. All two-legged and four-legged runners and walkers are welcome. Pre-registration is closed, race day registration is $30 and begins at 9:30 am at the Morris County Sports Complex, 91 Central Ave., Morris Plains.
The Folk Project's Fall Festival resumes at 9:30 am. See Friday entry for details.
Stop by International Steampunk City at Historic Speedwell in Morristown this weekend for some whimsical entertainment. Steampunk City is like a Renaissance Faire — all are welcome. Come as you are or wear a Steampunk-inspired outfit. Entertainment includes a family-friendly show by The White Elephant Burlesque Society; a tupperware band performance from A Halo Called Fred; a bullwhip show of George Bogorad; and even some Shakespeare. Admission is $10-$20. From noon to 6 pm on Saturday and Sunday, at 333 Speedwell Ave.
The Morristown High football varsity takes to the road to challenge unbeaten Parsippany Hills at 1 pm.

Congress may have temporarily shut down the Washington's Headquarters Museum in Morristown (and almost everything else in the federal government). But the politicians won't stop the Boxwood Ball fundraiser for the museum. The Washington Association of New Jersey has scheduled its black tie dinner/dance for this evening at the Morris County Golf Club in Morris Township. Tickets are $300; if you're 30 and under, it's $200.
---
SUNDAY, OCT. 13:
The Morristown Farmers Market runs every Sunday through Nov. 24 from 8:30 am to 2 pm. It's in municipal parking lot 10, behind the post office, and is operated by the Morristown Partnership.
The Folk Project's Fall Festival resumes at 9:45 am; see Friday entry for more details.
Chase some silver at the Morristown & Township Library at 2 pm. Chase some what, you ask? That's right – silver. Learn how silversmiths have honed the craft of hammering to depress, raise, or move small areas of the fine metal to create relief designs, monograms, or images without removing any of the metal. Silversmiths and silver experts will be on hand for demonstrations and fun history lessons. This free program is supported through funding from the Friends of the Morristown & Morris Township Library. At One Miller Road in Morristown.
We doubt you've ever heard Handel's Hallelujah Chorus the way the Howard Gospel Choir of Howard University performs it. The Bethel A.M. E. Church hosts the choir in its sanctuary at 65 Spring St., doors open at 4:30 pm for the 5 pm show. Contact Bethel's Marcia Gibson or Howard Alumni Club's Doris Arnett-Gary for more information. Tickets are $25, and can be purchased online in advance.
Repost This Article
Follow @morristowngreen